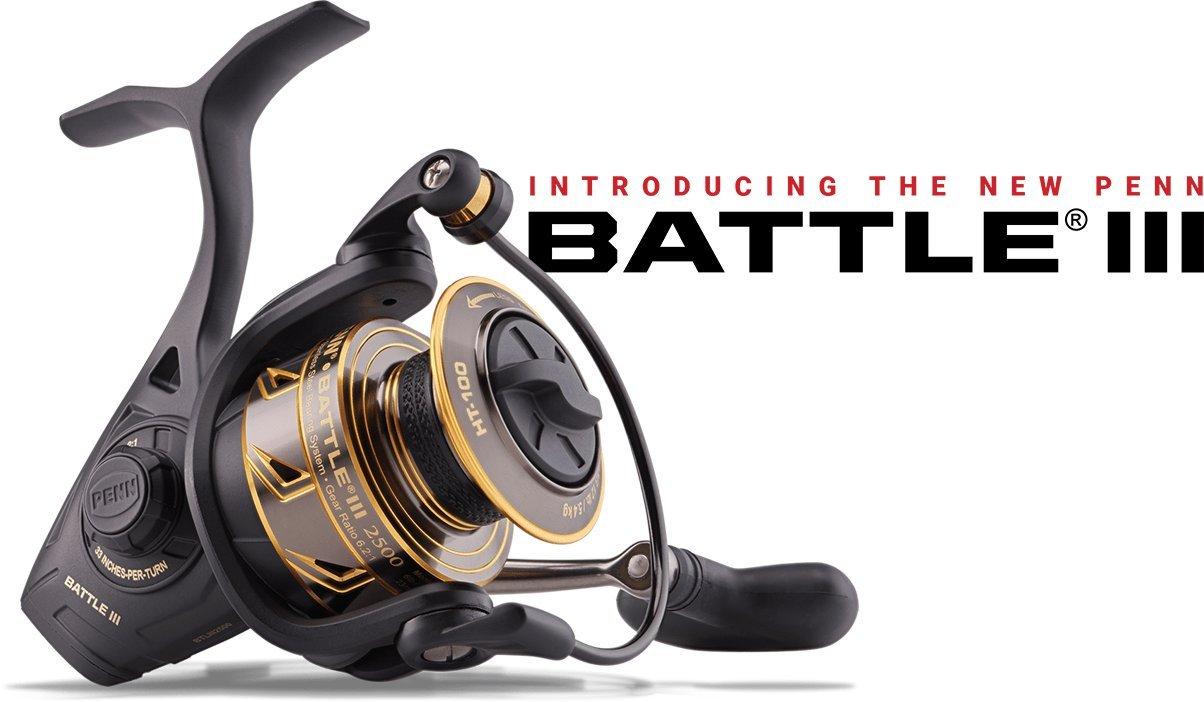 FROM YOUR FIRST STRIPER TO YOUR HUNDREDTH RED DRUM,

THE NEW PENN® BATTLE® III

IS THE ULTIMATE REEL FOR EVERY ANGLER.

Saltwater spray stings your weathered cheeks as the bow crests the first wave. The thundering silence of the sea absorbs you. On the horizon, birds circle above, their shrill caws ringing out like a battle cry. You motor over, steeling yourself for the fight ahead. Be it a red drum bull or a hungry school of tuna, whatever's prowling in the deep blue depths, rise to the occasion with a reel that can conquer. Introducing the PENN® Battle® III reels.
WATCH THE NEW PENN® BATTLE® III IN ACTION!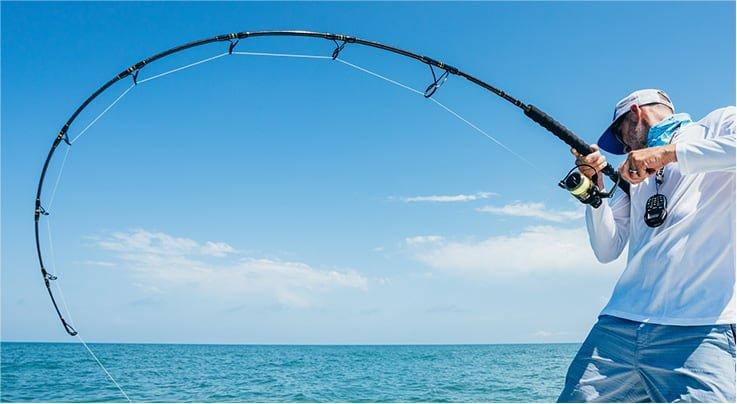 THE NEW PENN® BATTLE® III, NOW EQUIPPED WITH CNC GEARS™.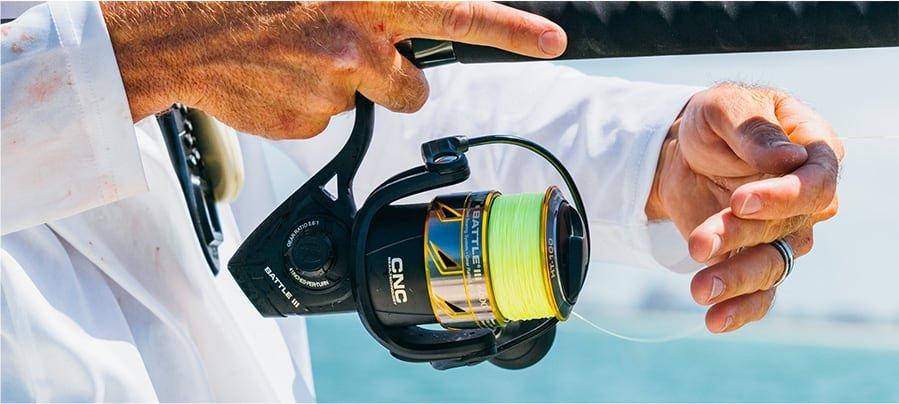 FROM THE VERY BEGINNING, OUR LEGACY LINE OF BATTLE® REELS

HAS GONE

UNMATCHED IN STRENGTH, SMOOTHNESS, AND DURABILITY.

In the third iteration of the Battle®, we outdid ourselves again, pushing the envelope on what you can expect out of a reel. Now fitted with CNC Gear™ Technology, HT-100™ Carbon Fiber Drag System, and a full metal body, the Battle® III is fluid, fast, and fierce. The Battle® III comes in a variety of sizes ranging from 1000 to 10000. Sizes 1000-5000 are equipped with a brass pinion gear and aluminum main gear. Bigger species require even more durability, so Battle® sizes 6000-10000 feature brass pinion and brass main gears. High-speed models are available in the 4000, 6000, and 8000 sizes for fishing fast-moving species like bonefish and kingfish. Whether you're wading for flounder or trolling for tuna, outfit your rig with a reel that can handle the job.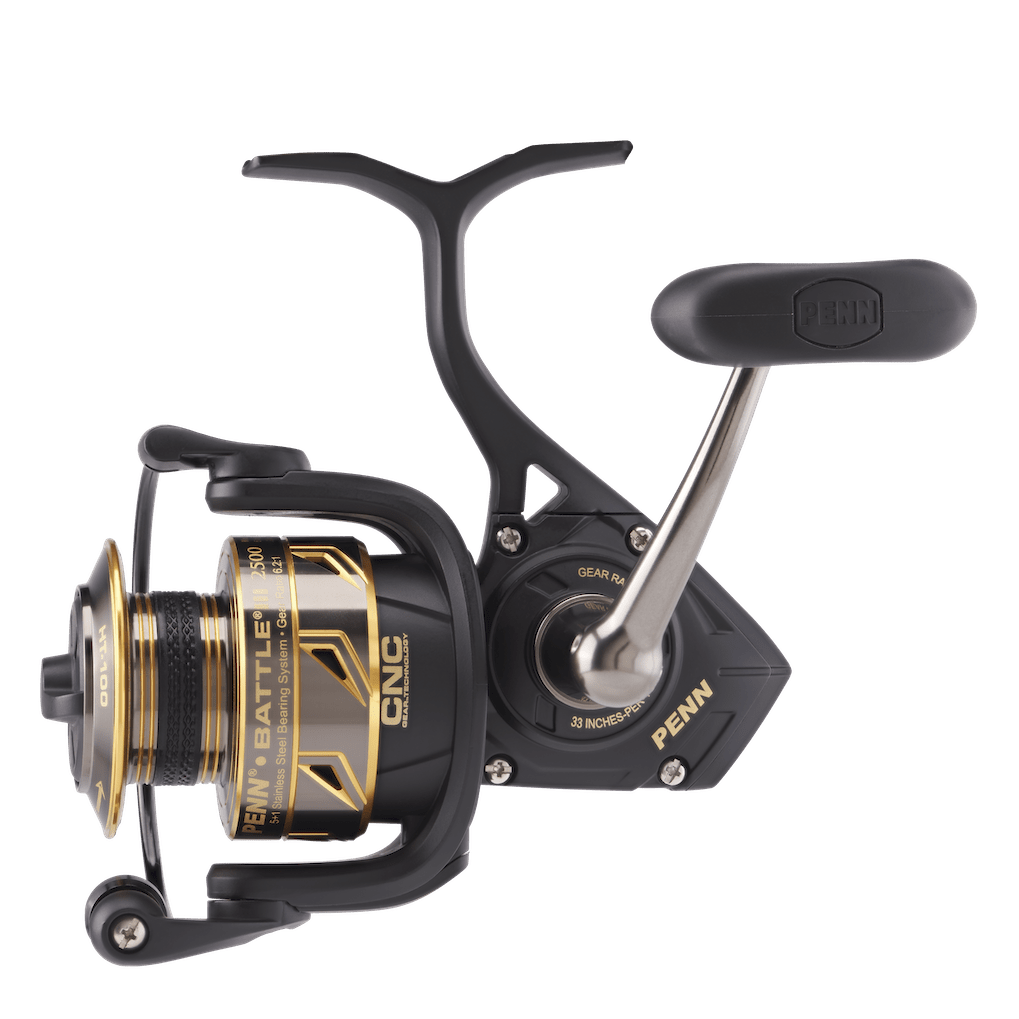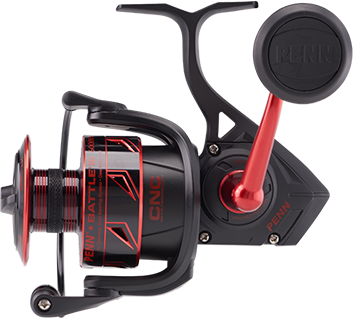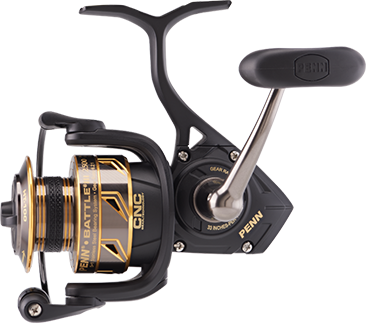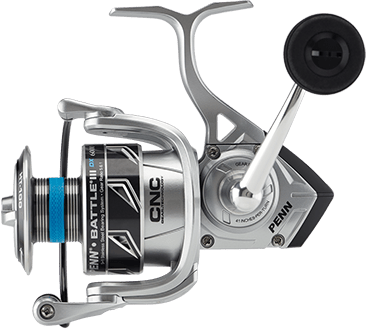 MAKE IT A COMBO:

INTRODUCING


THE NEW

PENN® LEGION CAT GOLD

SPINNING ROD

The Legion Cat Gold Boat spin and spin rods will exceed your expectations: very lightweight and sensitive but also extremely powerful and strong. That is the result of high-quality components combined with the knowledge of skilled catfish anglers. The soft tip will give great action to both soft- and hardbaits, followed by a very strong backbone that results in great hooksets and blocking hard fighting fish. Available in a 215cm, 245cm and 275 cm versions with a casting weight from 50-175g, making sure you can fish any kind of lure in any condition. Pair it with a Penn Battle III and you're prepared to fight big fish.

SALTWATER FISHING IS DEMANDING ON GEAR. OUR CAPTAINS NEED EQUIPMENT THEY CAN DEPEND ON, NO MATTER THE CONDITIONS. SEE WHAT CAPTAINS THINK ABOUT THE BATTLE® III.